High Performance 5 Pad Cool Running Waffle Foam Pad System. Cut and Buff the most difficult oxidized automotive coatings, hardest clear coats and color sanding scratches with the coarse buffing pads. Bring out the highest level showcar of shine with the ultra-smooth finishing polish pads. Waffle Style Foam DA Polish Pads contain a grip attachment and are made with durable open cell foam which improves airflow. The Professional DA Waffle Pad kit includes 5 Waffle Foam . The 6.5" pad size reduces polisher chatter, resulting in smoother easy buffing.
Specifications:5inch 5 polish pad
Brand
ANSITOOL
Manufacturer
Ningbo AnsiAuto Industry Co., Ltd.
Color
green, red, Blue, Black, Orange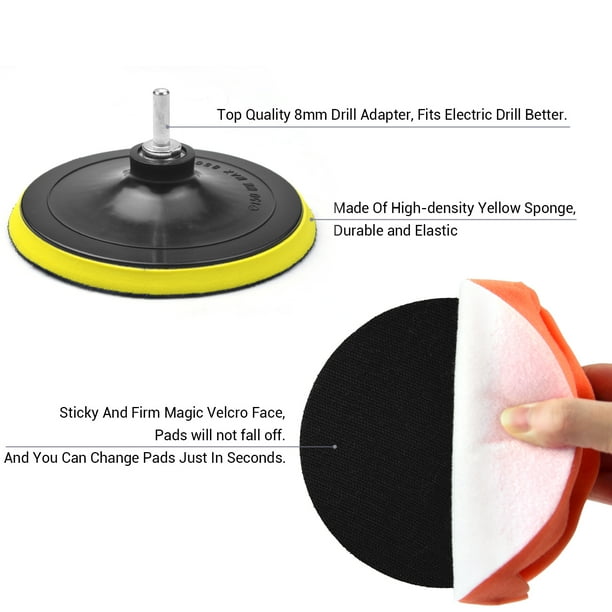 Company Advantage
1. Rich experience: The company was established in 2006, has its own factory, independent research and development of polishing machine for more than 10 years, has rich experience in the field of polishing machine, and has established long-term cooperation with leading enterprises in various regions of the world polishing machine.
2. Exquisite technology: the factory is equipped with advanced automatic testing equipment and automatic assembly equipment, as well as professional testing personnel, only to create high-end polishing machine.
3. Sound management system: strong marketing, design, research and development, production and sales team, to provide customers with the whole process services.